Our team is diverse and highly qualified. Together, we provide support and tranquility along the process, establishing a transparent and close relationship with each of our clients. We take care of details, always from a strategic standpoint. Our attitude and lean structure ensure quick and effective actions.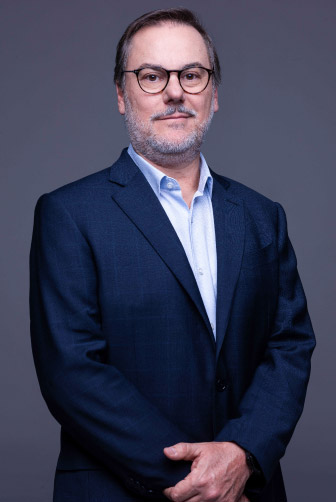 Renato has over 40 years of experience in management, finance, turnarounds and M&A. He is Íntegra Associados' Founding Partner.
Renato was a Board Member of Parmalat in Brazil, as part of Íntegra's restructuring advisory effort. He was also Director of the Boards of Telemig, Tele Norte, Telet and Americel (large Brazilian mobile phone operators). Renato acted as President of TIW do Brasil.
Previously, Renato worked as M&A Director for Bank of America in Brazil, and M&A Superintendent for Unibanco (now Banco Itaú), having participated in transactions such as Vale, Philco, Batavo and Etti, among others. He was also Finance Manager at Promon Tecnologia, and Senior Auditor at Price Waterhouse.
› read more
Renato is a member and former Director of the Young Presidents Organization (YPO), and a Director and former Chairman of the Board of TMA – Turnaround Management Association, Brazil Chapter.
Renato holds an undergraduate degree in Business Administration from Fundação Armando Álvares Penteado, and an MBA from Thunderbird School of Global Management, USA. He also participates since 2012 in CEO Seminars at Harvard Business School and London Business School, and coordinates and has lectured on turnaround seminars at universities in Brazil and abroad (Columbia, Sorbonne, Oxford and Insper).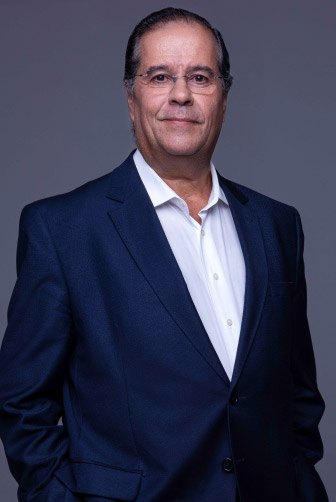 Marcelo Milliet has over 30 years of professional experience, having held positions as CEO and CFO in both Brazilian and multinational companies with business interests in various market segments, in Latin and North America, Europe, the Middle East and Asia. Marcelo participated in several restructuring projects, such as Grupo Matarazzo, Grupo Dadalto (retail and finance branches), Cia Albertina Industrial e Mercantil, Cotia (trading), Grupo Isolux Brasil, Eternit and Grupo Libra.
Marcelo is currently Renova Energia's (company under judicial reorganization proceedings) CEO and Investor Relation Director.
› read more
Marcelo acted as Interim Manager for the Judicial Recovery process of Cia. Albertina Industrial e Mercantil. He was member of the HBO Latin America Executive Committee, member of the Board for Fermenta Produtos Químicos Amalia S.A. (Joint-Venture Matarazzo/Bayer) and a member of the Advisory Board of Trificel Indústria e Comércio
(Joint-Venture Matarazzo/Hoechst).
Marcelo was also Director and an Advisory Board Member of A2Z Assessoria em Recursos Humanos, and an Advisory Board Member of Norsal – Norte Salineira S.A. Indústria e Comércio and of Greenwood Indústria e Comércio Ltda. He was Senior Executive Vice-President and Statutory Director of Grupo Matarazzo, Managing Director of HBO Brazil Partners, CEO, Senior Executive, Vice-President and CFO of Grupo Traffic Marketing Esportivo and Director of New Businesses for CIE Brasil/T4F.
Marcelo was a member of the Fiscal Board and a former Director of CORPES (Corporação de Estudos Sociais – Social Studies Corporation). He is a regular contributor and former member of the Board of APAE–SP (Association of Parents and Friends of Disabled Individuals). He was also Vice-President of ABICS (Brazilian Association of Soluble Coffee Industries) and a member of CNC (National Coffee Council).
Marcelo holds an undergraduate degree in Business Administration from Fundação Getúlio Vargas (EASP-FGV-1981), specializing in Mergers and Acquisitions.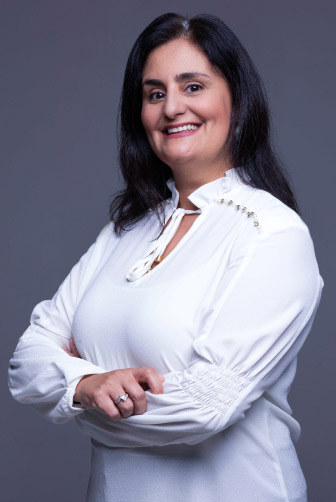 Monique Leme has over 24 years of professional experience in Human Resources, having held positions as Manager and Consultant in both Brazilian and multinational companies, such as CODEXRH, INDRA, KPMG, FLEURY, SCHERING, SUZANO, ABRIL, AVON. Monique is Founder and partner at Codex, a Human Resources Consultancy specialized in Strategic Solutions for HR, Career Plan, creating and adding value to our customers.
Monique holds a Bachelor's degree in Psychology – Unip and MBA in Human Resources -USP / FIA. Also a Graduate Course in Neuroscience – Instituto Albert Einstein , Summer Extension Course in International Business and Human Resources – Harvard University and Graduate Course in Human Resources– from FAAP Administration.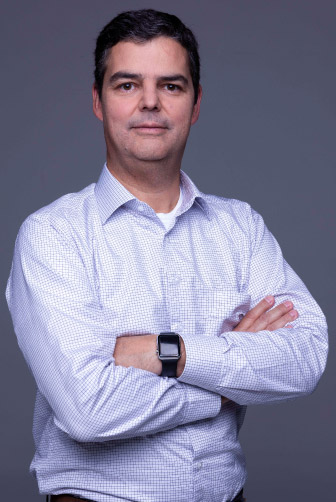 Rodrigo Aguiar has been working in corporate and financial turnaround projects since 2015. He was Tonon Bioenergia SA CEO from 2011 to 2015. Previously, he led Infinity Bioenergy Ltd restructuring process, where he also acted as CFO and Investor Relation Director. He developed his career in financial institutions, such as Banco Espírito Santo, Unibanco (today Itaú BBA) and Safra.
Rodrigo holds a Bachelor degree in economy from Pontifícia Universidade Católica (PUC/SP), a specialization course in finance from UCLA at Berkeley and holds and MBA degree from IBMEC-SP (today Insper). He is also involved in philanthropic activities, acting as Board of Trustees Member of the Fundação Dorina Nowill for Blind People.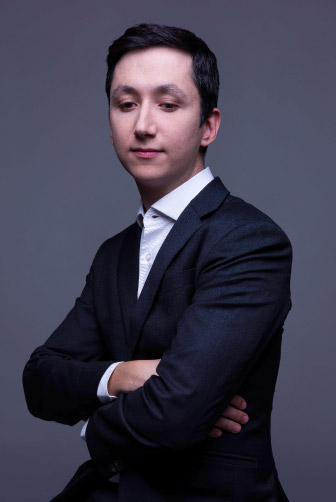 Daniel Calori works in Integra for more than 8 years where he was involved in many different sectors, initiating and implementing restructuring, operational improvement, debt renegotiation and judicial reorganization projects. He worked in some of the most important restructuring projects in Brazil, in sectors such as Energy, Trading, Retail, Manufacturing, Auto parts and Railroad.
He worked as Risk analyst at G5 Evercore asset management creating systems that increases operational performance and generates significant improvement in portfolio control. Previously, Daniel has worked with Investment strategy at GPS Investimentos participating on the portfolio selection of the Company's Clients. Also, he has contributed in the negotiation and structuring of fixed Income funds.
Daniel Calori holds an MBA degree from the London Business School (LBS), specialized in change management, and a Bachelor of Engineering degree from Escola Politécnica at University of São Paulo (POLI-USP).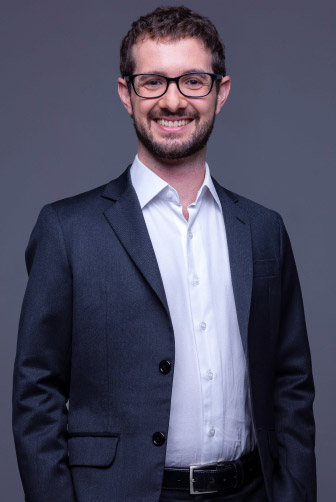 Samy Wakrat has been responsible for identifying, analyzing and leading projects in diverse sectors involving bankruptcy protection, turnaround and debt renegotiation. At Íntegra, he has been involved in some of the key restructurings in Brazil including a large Power Utility company, a leading Auto parts forgery and several other projects in Retail, Railroad, Trading and Sugarcane. Samy also worked at HSBC as a Trainee, at the Trading, Balance Sheet Management, Structured Operations and Treasury Products desks. Before joining HSBC, Samy worked with Investment Strategy at GPS Planejamento Financeiro, analyzing and assessing the funds' existing and potential investments.
Samy holds a Bachelor degree in Naval Architecture and Oceanic Engineering from Escola Politécnica at University of São Paulo (POLI-USP).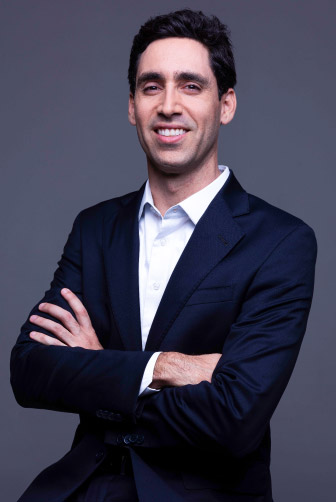 Luis Caldas engages in restructuring, performance improvement and M&A projects, having advised multiple companies across industries, such as Food & Beverage, Industrial and Construction, amongst others. Prior to that, Luis was part of Bank of America Merrill Lynch´s Investment Banking division, participating in M&A deals for the Healthcare, Oil & Gas and Business Services sectors. He also served as a Cash Management analyst at Santander, structuring both domestic and overseas solutions for large and middle market companies, as well as creating and leading the division's management information system (MIS).
Luis is a member of the Turnaround Management Association, holds a Bachelor of Engineering degree from Escola de Engenharia Maua, Brazil and an MBA degree from the University of North Carolina, with concentration in Corporate Finance and Entrepreneurship.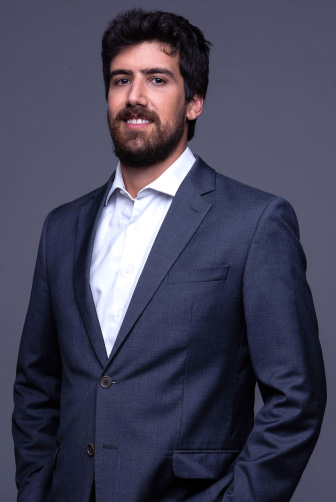 Kaio Braga has been working on several financial restructuring projects, including judicial reorganization cases, in the Retail, Real Estate & Properties, Food & Beverage and Infrastructure sectors. He also worked as a Financial Planning Analyst at Via Varejo (one of the largest Brazilian retailers) and, as an intern, worked with Equity Research at both Bank of America Merrill Lynch and HSBC, where it had experience with the Real Estate & Properties and Pulp & Paper industries.
Kaio holds a Bachelor degree in Industrial Engineering from Escola Politécnica at Universidade de São Paulo (POLI-USP).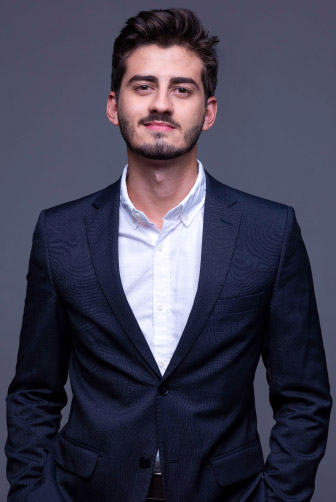 André Patricio has worked as an independent auditor for Deloitte Touche Tohmatsu taking part on several audit and assurance projects with companies in the Retail, Consumer Goods and Services sectors. Previously, he worked at Apetit Serviços de Alimentação controllership department, being responsible for the preparation of annual budgets, and also for the monitoring of the Company's monthly operational results and the development of some of the Company's key performance indicators.
André holds a bachelor's degree in Business Administration from Universidade Estadual de Londrina (UEL), with majors in Controllership and Finances from Pontifícia Universidade Católica do Paraná (PUC-PR).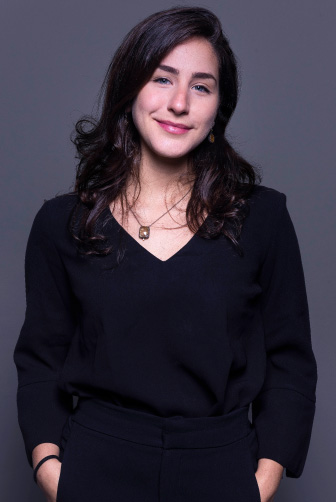 Catarina Uliano worked in the New Business area at Suzano Papel e Celulose, was responsible for assisting in structuring strategic operations and financial viability of greenfield and brownfield projects. In addition, she carried out a strategic consulting project for a large hospital in the city of São Paulo.
Catarina graduated in Business Administration from Insper, with an extension at Università Commerciale Luigi Bocconi in Milan.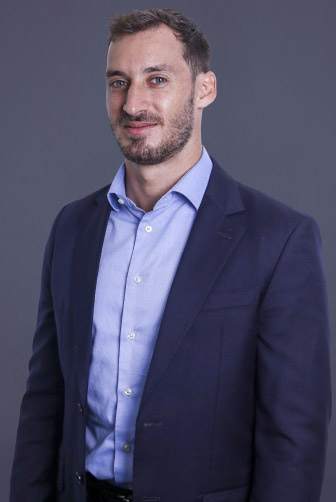 Rafael Janovitch worked at Laplace Finanças and Grano Capital, engaging in restructuring projects for companies in different sectors, such as sugar and ethanol, real estate and industrial, as well as a M&A advisor for company in the education sector. He was also involved in structuring and operating a FIDC for agriculture sector, being responsible for developing process for analysis and approval of debts of grain producers.
Rafael holds a bachelor's degree in Economics from Insper and a master's degree in Economics from University of Queensland (Australia).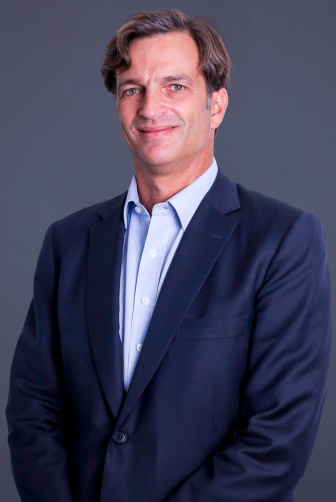 Renato Boranga focuses on advising clients across a range of industries in Brazil.
He has extensive experience advising Brazilian companies primarily in the consumer, retail and agri-business industries, executing buy and sell-side M&A transactions, equity and debt capital market transactions, as well as in-court and out-of-court recapitalizations and restructurings.
He has over 20 years of consulting and investment banking experience having worked for Accenture, Deutsche Bank, UBS, Credit Suisse, Moelis and more recently at Santander where he was the head of the mergers and acquisitions department. Among its achievements are: advising Vales professionals at Samarco, Chubb in the sale of its portfolio to Porto Seguro, Arezzo in its IPO, at Embraport, among others.
Boranga holds a B.A. in Mechanical Engineering from Escola de Engenharia Mauá and an M.B.A. from Columbia University.